I have a "No Spam" Policy. I won't call often and request you to buy insurance or invest.
Spreading awareness and knowledge about Mutual funds for conservative investors, retirement planning, term insurance, and independent health cover throughout India and among NRIs.
Message Venkat to get genuine Term Insurance, Health Insurance & Investment advice.*Paid Consulting
Call or WhatsApp me: (91) 9384716268
Click on the WhatsApp Icon in the right corner to request a call back.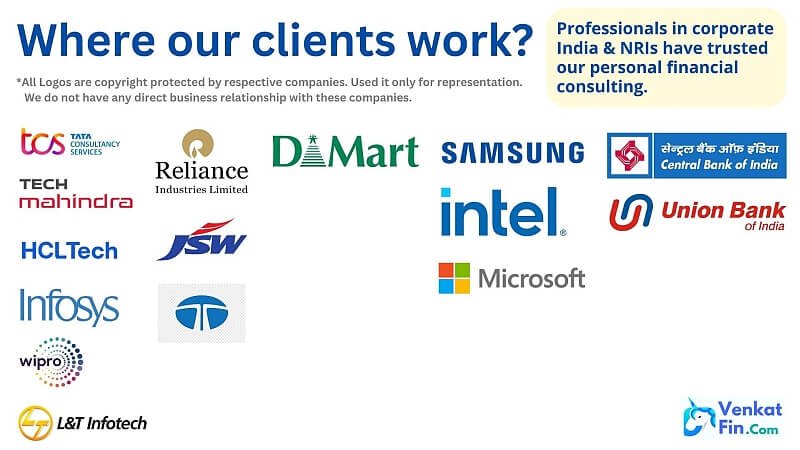 There are multiple Life and Health insurance companies in India, and each one of them offers a variety of insurance policies and schemes. I realized the need to create a platform through which I could provide personalized guidance to choose the right insurance products for professionals.
Initially, I will be guiding people to choose insurance products in simple terms and also plan to provide guidance to invest in the best mutual funds. Hopefully, I will create this platform for professionals to choose and buy the best investment products in India.
Write to me for personalized financial guidance.
91-9384716268
Venkat
*Mutual fund investments are subject to market risks. Read all the schem related documents carefully.